Not much these days is free, there seems to be a price on almost everything, but one thing still remains free and that is the gift of God's son. John 3:16, "For God so loved the world that He gave His only Son, that whosoever believes in Him shall not perish, but have eternal life".
—————————————————————-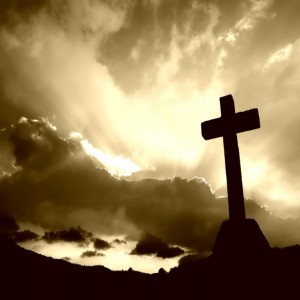 ———————————————————
Questions to ask yourself
Do you have any spiritual belief?
To you, who is Jesus?
Do you think there is a heaven or a hell?
If you died where would you go? If heaven, why?
If what you are believing in is not true, would you want to know?
If so, read these verses
Romans 3:23 ALL HAVE SINNED "for all have sinned and fall short of the glory of God" (What does this say to you?)2. Romans 6:23 WAGES OF SIN IS DEATH "for the wages of sin is death, but the gift of God is eternal life in Christ" "Jesus our Lord" (What does this say to you?)
John 3:3 MUST BE BORN AGAIN "In reply Jesus declared, 'I tell you the truth unless a man is born again, he cannot see the Kingdom of God' " (Why did Jesus come to die?)
John 14:6 I'M THE WAY "Jesus answered, I am the way and the truth and the life. No one comes to the father except through me" (What does this say to you?)
Romans 10:9-11 IF YOU CONFESS "That if you confess with your mouth 'Jesus is Lord' and believe in your heart that God raised him from the dead, you will be saved. For it is with your heart that you believe and are justified, and it is with your mouth that you confess and are saved." As the scripture says, "anyone who trusts in him will never be put to shame" (What does this say to you?)
 2 Corinthians 5:15 NO LONGER LIVE FOR THEMSELVES "and he died for all, that those who live should no longer live for themselves but for him who died for them and was raised again" (What does this say to you?)
Revelations 3:20 HERE I AM STANDING AT YOUR DOOR "Here I am! I stand at the door and knock, If anyone hears my voice and opens the door, I will come in and eat with him, and he with me" (What does this say to you?)
Additional questions to ask yourself
Are You A Sinner?
Do You Want Forgiveness Of Sins?
Do You Believe Jesus Christ Died On The Cross For You and Rose Again?
Are You Willing To Surrender Your Life To Jesus Christ?
Are You Ready To Invite Jesus Christ Into Your Life and Into Your Heart?
If you answered 'Yes' to these questions, Say this prayer now:
Prayer of Salvation
"Heavenly Father, I have sinned against You. I want forgiveness for all my sins. I believe that Jesus died on the cross for me and rose again. Father, I give you my life to do as you wish. I want Jesus Christ to come into my life and into my heart. This I ask in Jesus name. Amen"
If you said the above prayer and you meant it in your heart, you have been born again and are saved. Eph 2:8-9 "For it is by grace you have been saved, through faith-and this not from yourselves, it is the gift of God-not by works, so that no one can boast"
"Don't wait"
Ask Jesus Christ into your heart and life today-there is no guarantee of tomorrow. Some say business and Christianity do not mix-we say they cannot be separated. Selling cars is our business. Sharing Christ is our life. May God richly bless you and your family.
If you would like to pray with someone or just want additional information or would like to find a good church home to become a part of, email – Chris at maher316@gmail.com or call him at 703-727-9300