Show me the Carfax! – The Carfox at our Falls Church location.
We had a special visitor for the past few days. Check out the notorious Carfox from Carfax.
Apple Blossum Festival – Car Credit Nation attends in Winchester
Staff at Car Credit Nation attended this festival which is a celebration of Spring in the Northern Shenandoah Valley. We all had a blast! It is a prelude to our third location opening up in Winchester,VA. Great people and great times.
Customer Appreciation – A day designated for you!
At our Falls Church Location we are having a customer appreciation day. This date is to be announced in June so be ready! Our team at Car Credit Nation want to show our support and gratitude to all of our spectacular customers. There will be free bbq and a car wash to get your car all cleaned for the start of summer. Don't miss out on this wonderful opportunity!
Inventory – Looking for a car?
We get new cars every Thursday so come check them out. Our Falls Church lot is updated on this particular day. You can come in person or check on our website!
Service Clean Up – Service shop gets a new look!
At our Falls Church location we just had a maintenance clean up for our Service Shop. It's basically brand new! Our team definitely presented one of our company's core values: teamwork. Be sure to give them a shout out if you visit and thank them for all of their hard work.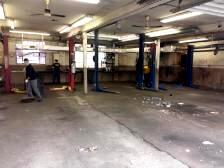 Another Update For Winchester! – July opening.
Our newest location in Winchester VA will be now set for the first of July. So definitely keep an eye out for it!
Car Credit Nation in Falls Church, Front Royal and in Winchester – Our friendly staff is here to serve you.
Call us today at 703-873-7327 or 540-692-1336
From the moment you step on our lot until the time you drive away in your next car, your buying experience and relationship with Car Credit Nation is our number one priority. We have quality used cars, trucks, vans and SUVs to meet your needs. We encourage you to use the expertise and resources of our sales staff. They are here to help you find the right car. Call us today to schedule your test drive!
17 Years of Service – The Transition to Car Credit Nation
The Falls Church Motors sign is taken down and the Car Credit Nation sign is put up on the building. As we reflect back over the last 17 years as Falls Church Motors, we can celebrate taking care of thousands of satisfied customers. We thank you for your patronage and we look forward to serving our community in the Northern Virginia area and beyond as Car Credit Nation.
The Car Credit Nation Grand Opening is Coming – A New Dealership
Call us at 703-873-7327 or 540-692-1336
We're launching a brand new store in Winchester, VA in February, 2014. We're excited to have a new name and a new vision. Care Credit Nation is one dealership with three locations delivering excellent customer service, top quality cars and a "no credit check" financing program.
Our Team is Committed to Each Other – Team Member Core Values
As team members serving together, we seek to be the best at what we do … and then some … as we create lasting value for our customers and for our community. As a result of personally and corporately owning these core values, we will excel in all that we do as a company.For us to fulfill this commitment, we live out our core values with our customers and each other.
==========OUR CORE VALUES ============
~ INTEGRITY ~ HONESTY ~ TEAMWORK ~ GENUINE ATTITUDE ~ WHATEVER IT TAKES ~ RESPECT ~ CUSTOMERS ARE #1!