Buy Here Pay Here
We understand selecting the right vehicle can be a tough decision. At Car Credit Nation we want to remove the pressure by allowing you to exchange your vehicle within 7 days after taking delivery if you are not satisfied for any reason. The new vehicle must be in stock and within your original credit approval. Contact us for further details.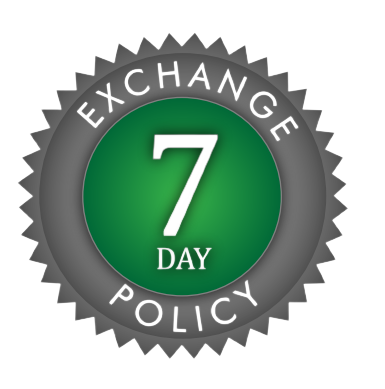 If you are not satisfied with your purchase for any reason, we give you a one time option to exchange the Vehicle for another within 7 days of the delivery date. During that time you can drive the vehicle up to 300 miles. Your option to exchange the Vehicle is conditioned upon the Vehicle being returned within 7 days from the date of delivery, in the same condition as when it was delivered to you, and your ability to qualify for the replacement vehicle.
We cannot accept a exchange if the car has been:
Modified
In an accident or damaged
Altered from the condition it was delivered in
Additionally, if you drive the vehicle over 300 miles, you will be charged $1.00 for each additional mile. Should you elect to exchange the Vehicle, you agree to execute any documents requested by us in order to conclude this exchange, including but not limited to new credit applications, retail installment sales contracts, buyers orders, and any other closing documents.